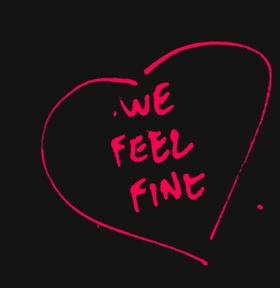 www.love-lines.com

We realize that the heart of all fixations is the desire to own, possess, and consume. Great desires imitate the physics of giant pendulums: the higher they rise, the deeper they fall. In this sense, love is inextricably tied to hate, desire to despair. Lovelines walks the line between these two extremes, painting pictures of the shifting landscape of desire.
Constructed entirely from found artifacts – words and pictures posted to blogs – Lovelines draws its identity from a world of strangers, brought together by shared degrees of desire.
www.wefeelfine.org
Data Collection
At the core of We Feel Fine is a data collection engine that automatically scours the Internet every ten minutes, harvesting human feelings from a large number of blogs. Blog data comes from a variety of online sources, including LiveJournal, MSN Spaces, MySpace, Blogger, Flickr, Technorati, Feedster, Ice Rocket, and Google.
We Feel Fine scans blog posts for occurences of the phrases "I feel" and "I am feeling". This is an approach that was inspired by techniques used in Listening Post, a wonderful project by Ben Rubin and Mark Hansen.
Once a sentence containing "I feel" or "I am feeling" is found, the system looks backward to the beginning of the sentence, and forward to the end of the sentence, and then saves the full sentence in a database.